Welcome to Ramana Hotel Saigon

Ramana Hotel Saigon, a 4-star first class hotel in Ho Chi Minh City, is located in the middle of Ho Chi Minh City.
Ramana Hotel Saigon is conveniently situated nearby to the major conference and exhibition centres, Tan Son Nhat international airport or the major shopping, restaurant and entertainment areas all lie within 15 or 20 minutes. (Google Map)
Ramana Hotel Saigon features 290 guestrooms and suites which are furnished with extra touch designed to make your stays truly memorable and a comfortable accommodation in Saigon. The beds are exceptionally comfortable to provide for relaxation, a pure holiday, as well as business.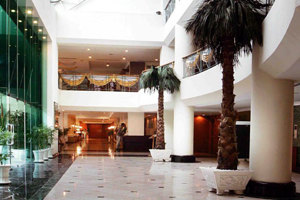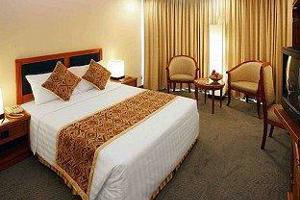 For your dining in Ho Chi Minh City, Ramana Hotel Saigon has guests from all over the world, and this has inspired a remarkable variety of excellent international cuisine, available in Cafe Restaurant. Cafe Restaurant serves breakfast, lunch and dinner, and to an all-day menu. Top-class Vietnamese dishes accurately demonstrate a sample of the country's vast cuisine.
Ramana Hotel Saigon is an ideal place for any kind of celebrations; be it private or business, large or small group. Ramana Hotel Saigon has the facilities to cater to any conferences, event and meetings in Ho Chi Minh City.
 PRICE:
Superior Room: 46 USD
Extra bed: 21USD
 Note: Hotel DO NOT serve Halal breakfast, only vegetable breakfast. You can pay 3$ to have Halal breakfast at Halal restaurant .