The Silverland Hotel & Spa is situated in the heart of Ho Chi Minh city., with easy access to discover,..
Less than 05 minutes walk to the Ben Thanh Market where the most famous in Ho Chi Minh,. We are offer 70 guest rooms and suites , each one is spacious, comfortable to ensure a great night's sleep. Modern in-room amenities like high-speed wireless Internet, 32-inch high-definition LCD television.
Silverland Hotel & Spa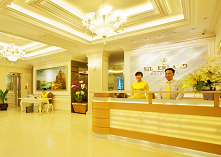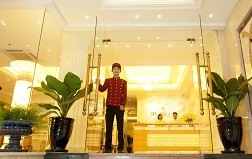 Furthermore, located under famous Thai Van Lung Street ,there is area of Japanese restaurants, famous Spas, Beauty shops and many bar & coffee shops.
We are just a minute walk from Louis Vuiton, Chloe, Marc Jacobs, reunification palace, Saigon center, central park. We can assist you with any special requests from theater tickets to limousines, dinner reservations
to sightseeing tours.
Silverland Hotel & Spa
Simply the perfect place to stay for business, relaxation or even for leisure, Silverland Hotel & Spa combines classic elegance, contemporary chic, modern architecture and an interior that evokes true Asian hospitality
• Hotel Overview